9mm is a caliber that is well established when it comes to self-defense. It has enough power to make a difference without bringing too much recoil to the table.
Its solid performance means that his caliber is used in a lot of guns and there is a tough competition. Thanks to that, you can find some really good guns for less than $500 when it comes to real prices, not necessarily the MSRP that is often higher. However, you should not only think about money. When push comes to shove, you need a gun that you can rely on, that is easy to handle, and that is accurate enough for the job. Exactly with these criteria did we create the following list of affordable options that do what they are supposed to do.
Ruger has some very interesting options when it comes to good prices, self-defense and concealability. Security 9 is no exception here. Coming in 9 mm, you can have it as a full size pistol with a barrel length of 4 inches or a compact with a barrel length of 3.42 inches. For the former, you can use 10- or 15-round mags and for the latter, it is 10 round mags only.
The slide is made from through hardened black oxide and the grip frame is glass-filled nylon. This keeps the weight in check while giving it the necessary strength. Especially the pairing of a full size and compact variant makes a lot of sense. You can use the bigger pistol for training on the range using the 15-round mags. For real life use you then switch to the compact pistol and carry it concealed.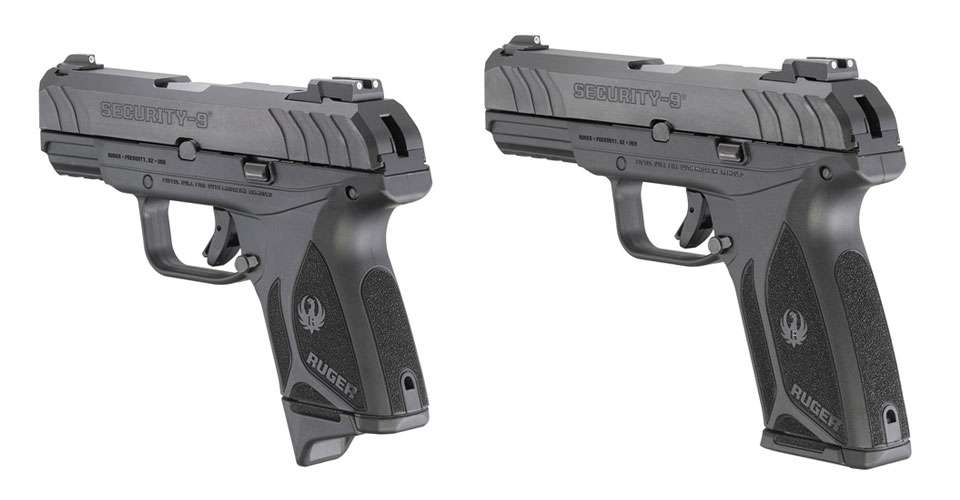 You will not find a lot of frills, like for example fancy finishes, but you get a solid self-defense weapon for an MSRP of $449. This makes it a great choice.
While the Hellcat from Springfield is really standing out, it is the XD-S Mod.2 OSP with its single stack magazine that is the affordable option. OK, you do give up some capacity, 7 rounds versus the 11 of the Hellcat, but you still have a rock solid pistol in the XD-S Mod.2 OSP.
With a width of less than 1 inch and a length of a little bit more than 6 inches, you can easily conceal this beauty. The Melonite finish makes it durable even when it gets wet and abused daily. The U-notch rear sight and white dot front post are functional and do their job just fine. If you want to go for more, as a true OSP model, it is pre-cut and drilled in the slide so that you can mount a red dot optic. There is even a version with a pre-mounted CT reflex sight, but that would be outside the realm of less than $500 pistols.
While there is no manual safety, it does come with a grip safety as standard. If the 7-round magazine does not tickle your fancy, there are 9-round extended ones available so that you get all the way up to a 9+1 capacity. The MSRP is $425.
One word right at the beginning: The MSRP of this little fellow does stand at more than $500, but the probability is that you will find it for much less so that you still stay in our target range of less than $500. This gun comes with a slide that is easier to manipulate than that of other pistols making it a great choice for shooters with little hand strength. It comes with a magazine holding 8 rounds, grip safety, and the option for a thumb safety.
The grip itself sits at 18 degrees and sports stippling giving you a good purchase on the real estate to securely hold the gun when shooting. This of course improves accuracy which is further helped with a very smooth trigger.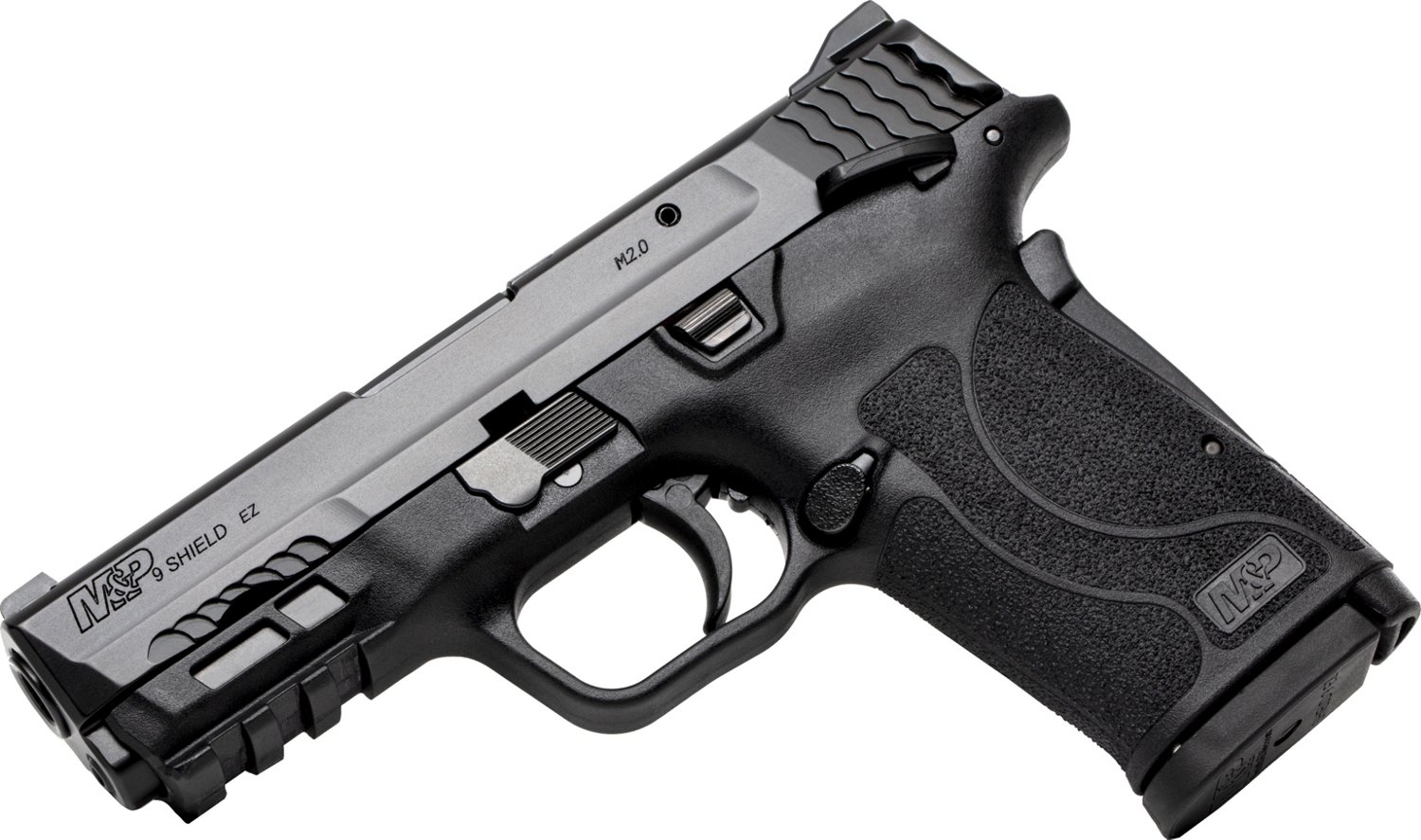 Unloaded, this gun weighs 23.3 ounces, and its overall length is 6.8 inches. While this makes it longer than all other options on this list, it still keeps it short enough to make it easy to conceal. It is very reliable and overall a real quality pistol for self-defense. Its MSRP stands at $469.
With the GX4, you enter the realm of micro compact pistols in 9 mm with a high capacity. Add to tis a few features and a great price, and you know why you choose this gun. The magazine comes with the stack and a half bottleneck like you know it from the SIG P365 and the Springfield Hellcat. In the GX4, it gives you a capacity of 11 + 1 add a weight of only 18.5 ounces. It is also quite concealable having a width of just over 1 inch.
The length depends on the backstrap. Two of them are included and they are interchangeable. This gives you either a tad over or a tad under 6 inches. The mag release can be reversed and the trigger is bladed and comes with a flat profile. This gives you a really smooth trigger pull. A really surprising feature is its accuracy especially when considering that it is just a micro-compact pistol.
What you also find in this gun are striker block and trigger safeties as well as a loaded chamber indicator. The slide is made from steel alloy and it is a nitride surface. The barrel comes in stainless steel with a DLC finish. The rear sights are drift-adjustable. You also get a limited lifetime warranty and all of that for an MSRP of just $359.
Mossberg is known for two things. First, the manufacturer makes really dependable American guns, and second, they are not overpriced. This is exactly the way how you can describe the MC1sc, a semi-automatic subcompact 9 mm pistol. Being reasonably priced does not mean that important features are left out. To the contrary, this little fellow does offer you some you will be hard pressed to find in the guns of the competition. That starts with a takedown design that allows you to avoid pulling the trigger. This significantly reduces the risk of negligent discharges. Also, there is an option for a crossbolt safety.
The magazines are made of polymer, that might cause some of you to doubt the reliability. However, even after hundreds and thousands of rounds, they do their job as advertised. You can use 6 rounders that fit flush or 7 rounders. Add to this a round in the chamber and you will not be under gunned.
The overall length is a mere 6.25 inches with a barrel length of 3.4 inches. Very important for concealing it, the width is just over an inch. As a subcompact meant for self-defense at close ranges, the sights are basic but they work well. Thanks to the use of 416 stainless steel and a DLC coating, this beauty will stay for you for many years. How much do you have to cash out for it? The MSRP stands at $435, but you can get it for less than that.
The STR-9 is Stoegers step into the striker fired 9 mm market, and they did their homework well. This beauty has not just a great look, it is also very functional and comes with a great accuracy. The grip is made big enough to accommodate the largest hands. Its angle as well as the trigger guard undercut allow for a really good hold on the gun for excellent recoil management. Keeping it under control is no challenge so that not only your first but also all fast follow up shots stay right on target. This makes it especially good for new shooters.
If you want to order it, you get presented with a whole range of options. You want to go simple, order it with just one magazine and one single backstrap. You can also add mags and backstraps and even better sides. The MSRP starts at $349, but in the end, it depends on which options you choose.